User-friendly time recording
TimeWriter is the ultimate system for recording time, but also for monitoring budgets and recording leave. The software is of high quality and complete, but also easy to use and inexpensive.
TimeWriter is available in two versions. TimeWriter Standard is intended for organisations of up to approximately 25 employees, TimeWriter Pro is aimed at businesses with up to 1,000 employees.
These two versions of TimeWriter have many similarities, making it easy to switch from standard to pro. You can find an overview of the differences on the Product Matrix page.
Besides the Standard and Pro versions of TimeWriter there is also a freeware version available; this version is only suitable for personal use.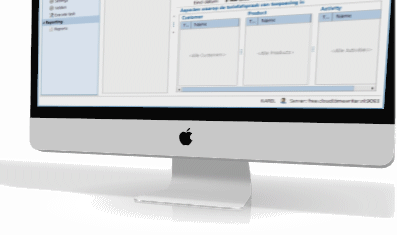 TimeWriter's strengths:
User-friendly
Powerful reporting
Flexible
Complete
Easy to install
Choice between a local database or in the cloud.