If you're like most business owners, you know how important it is that you are able to accurately track time spent by your employees, but you also know how challenging that can be. This is particularly true if you're still using outmoded time tracking methods, including time clocks, punch cards and the like. A timesheet app can provide you with significant benefits, but you'll need to consider a few things before making a decision on which app to use.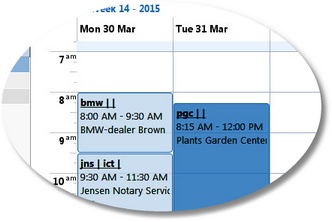 Scalability
One factor to consider before choosing a timesheet app is the scalability offered. Can the software grow with your needs? Can you scale it up with custom fields that pertain to your specific business needs? If it does not offer scalability, you might be better served by considering a different option.
Integration Across Platforms
Does the timesheet app you're thinking of using work on multiple platforms? Obviously, this includes Windows and Mac workstations, but it also includes smartphones, tablets and other devices. In addition to a workstation interface, you should also have access to a web interface, as well as the option to download an app that will synch information added remotely with the server itself.
Level of Control
How much control does the timesheet app provide you? Are you able to set specific tasks, jobs, activities and projects per employee? Are you able to set specific services, products or projects per customer or client? The right time tracking app will provide you with all of these capabilities and more.
When it comes to choosing the right timesheet app, we feel that TimeWriter is one of the best options on the market. We invite you to compare capabilities and features, and see for yourself.