Time keeping is an essential consideration for businesses of all sizes. Without accurate tracking, you could be overpaying employees, undercharging clients, or encountering any number of other problems. Of course, it helps to know a few of the most important timekeeping best practices for businesses.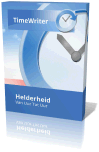 Regular Audits: One of the more important considerations with timekeeping is that you need to regularly audit employee time records. This can provide important information about performance, time spent on particular projects or activities, absences, and other areas.
Implement Time Tracking Software: Another important best practice for time keeping is this – make sure your business is supported by time tracking software. Manual time tracking can be incredibly inaccurate, and because it can be cumbersome and annoying, there's a chance that your team members might fudge their numbers or even fail to record their time.
Track Off Time: While tracking hours worked on a daily, project or per client basis is important, you also need to track your employees' off time. This allows you to see how many hours need to be filled based on scheduled or forecasted off time, where additional staff might be needed, and more.
Track Your Own Time: Employees can be demoralized if there's a double standard in place. Make sure you don't just promote time tracking for your team – you need to track your own time, as well.
These are only some of the best practices when it comes to time keeping in a business. The right time tracking software can make an enormous difference. We invite you to explore the features offered by TimeWriter, and learn how we can help improve your business' performance and success.